I originally set up this board to be a piece of test equipment to be used with the
RF_Power_Meter, but it is also useable for Pure Signal
Later found out it is very similar to the Elcraft CP-1 Coupler.
If you are interested in the theory you want Michael Ellis's page and his Excel spreadsheet
http://michaelgellis.tripod.com/direct.html
Note that the turns ratios are independent of power levels.
The core size, spacing and insulation determine the max power level.
For higher power a larger PCB and cores would be necessary.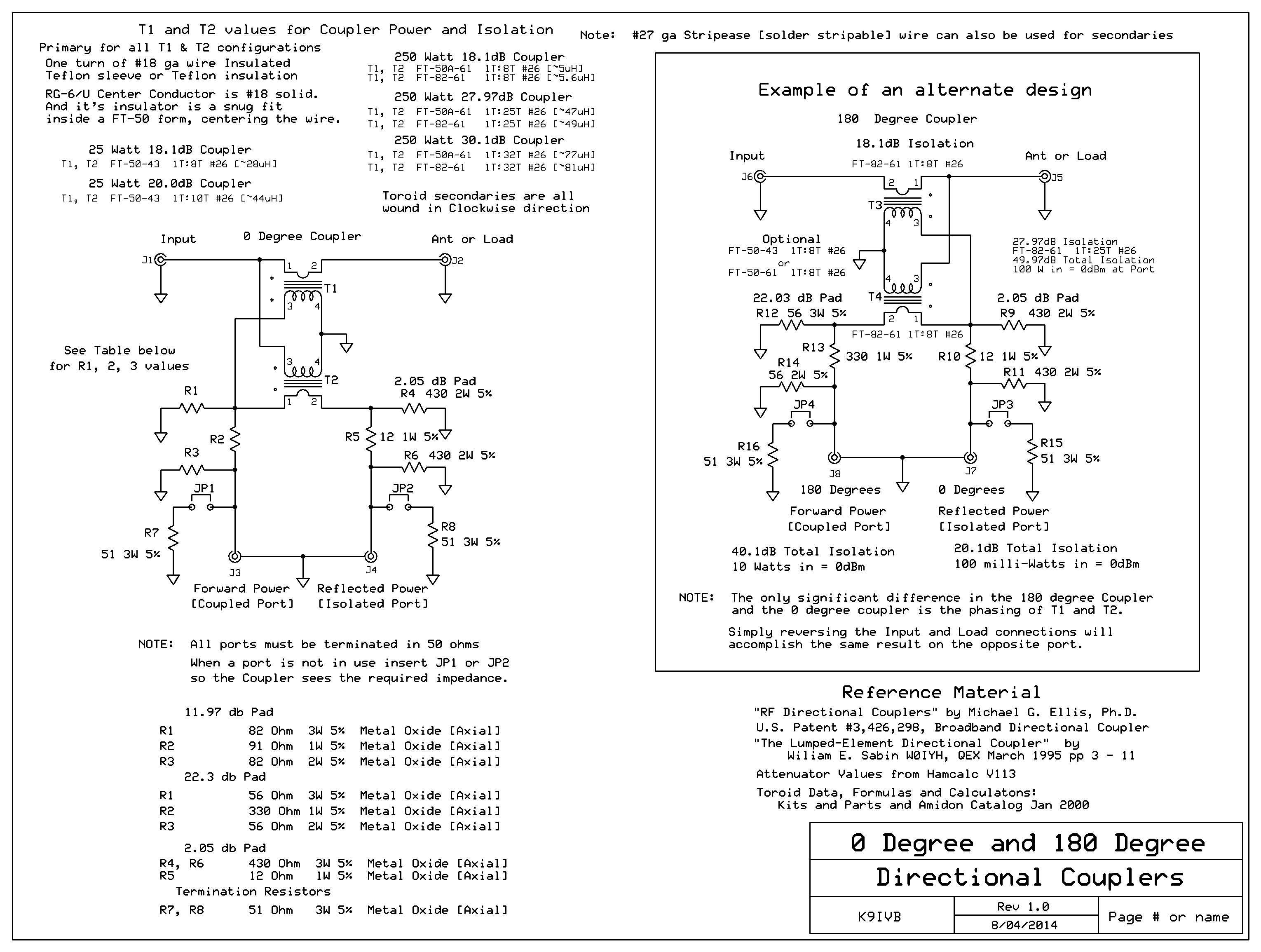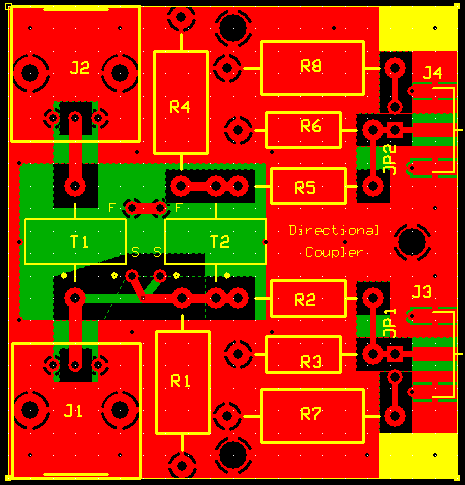 Documentation
Schematic: Directional Coupler.pdf
BOM: RF Coupler BOM.pdf
Gerbers: Directional Coupler_08052014.zip

Link to OSH Park: https://oshpark.com/shared_projects/9u4trI7X
NOTE: The link to OSH Park also allow ordering PCBs